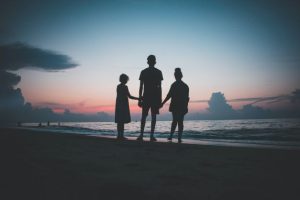 WHAT IS ALCOHOLISM AND HOW IT AFFECTS CANADIANS
Alcoholism, also known as alcohol use disorder, is a serious and growing problem in Canada. According to the Canadian Centre on Substance Use and Addiction, approximately 5% of Canadians struggle with alcoholism. This not only affects the individual suffering from the disorder, but also their loved ones, as well as society as a whole. In this blog post, we will delve into the causes, symptoms, and effects of alcoholism in Canada, as well as treatment options available.
WHAT CAUSES ALCOHOLISM IN CANADA?
Causes of alcoholism can be complex and varied. Genetic factors can play a role, as alcoholism tends to run in families. Environmental factors, such as stress or trauma, can also contribute to the development of the disorder. Additionally, certain personality traits, such as impulsivity or a need for control, may increase the risk of alcoholism.
HOW TO IDENTIFY POSSIBLE ALCOHOLISM
Symptoms of alcoholism can include a strong craving for alcohol, difficulty controlling the amount consumed, and physical and psychological dependence on alcohol. Alcoholics may also experience withdrawal symptoms when they try to stop drinking, such as tremors, sweating, and anxiety. They may also neglect responsibilities and relationships due to their drinking.
WHAT ARE THE CONSEQUENCES ASSOCIATED WITH ALCOHOLISM IN CANADA?
The effects of alcoholism can be devastating, both for the individual suffering from the disorder and for those around them. Physical effects can include liver damage, heart disease, and neurological problems. Alcoholism can also lead to depression, anxiety, and other mental health issues. Additionally, alcoholism can lead to financial problems and job loss, and can even lead to homelessness. Furthermore, it can also lead to legal problems, such as DUI and domestic violence.
HOW TO GET HELP FOR ALCOHOLISM IN CANADA
Treatment for alcoholism is available in Canada, and can take several forms. One of the most common treatment options is counseling, which can help individuals understand and overcome the underlying causes of their addiction. Medications, such as disulfiram and naltrexone, can also be used to help reduce cravings and prevent relapse. Inpatient rehab facilities provide a comprehensive treatment plan that includes therapy, counseling, and medication management, as well as support for managing withdrawal symptoms.
In addition, support groups such as Alcoholics Anonymous (AA) and SMART Recovery provide an important source of support for those in recovery. These groups offer a community of people who have gone through similar experiences and can offer guidance and support.
ALCOHOLISM IN CANADA-TREATMENT SUCCESS RATES
The success rate of treating alcoholism varies depending on the treatment method used, the individual's willingness to change, and other factors such as co-occurring mental health conditions. Some studies have reported that approximately 40-60% of individuals who receive treatment for alcoholism are able to achieve and maintain abstinence for at least one year. However, it's important to note that relapse is common and many individuals may require multiple treatment episodes before achieving long-term success.
In conclusion, alcoholism is a serious and growing problem in Canada. It affects not only the individual suffering from the disorder, but also their loved ones, as well as society as a whole. Understanding the causes, symptoms, and effects of alcoholism is crucial to addressing this issue. Treatment options, such as counseling, medication, and inpatient rehab, are available to help individuals overcome their addiction. Support groups, such as AA and SMART Recovery, can also provide important support in the recovery process. If you or someone you know is struggling with alcoholism, it is important to seek help. Remember, recovery is possible, and there is hope.